I am all for inventions which genuinely aid your training, but these have to be separated from all the gimmicks which claim to improve your golf.
It is hard to generalise but most good training aids are:-
Simple
Designed by teaching professionals
Used by good players
In 2003 I was asked by the Surrey County Golf Union to devise a system which would enable players to record their golfing details and statistics, in order to get a true understanding of their performance levels. And so the 'Little Black Golf Book' was born.
It is of course more than just a record book, and most importantly, it works.
So now when I make my own notes on my pupil's progress, which I do after every single lesson, many of my pupils make their own tuition notes in their 'Little Black Golf Book'.
The result – a consistent and focused approach to game improvement and better golf all round.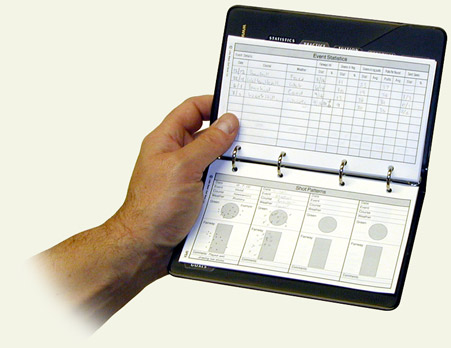 The Little Black Golf Book - a comprehensive system which allows you to fully develop your golfing potential
The Little Black Golf Book player performance system has been designed to lead you through each key stage of your development, revealing your current level of performance, which in turn, enables you to identify and strengthen the weaknesses in your game - all with no age or ability barriers.

Whether you are looking to achieve specific goals or are simply seeking general improvement, the Little Black Golf Book will show you the way